In the spirit of our guiding philosophy of Kyosei - living and working together for the common good - over the last 13 years, Canon Oceania has supported over 75 schools, not-for-profits and community groups with almost $400,000.
This program supports schools, not-for-profit and community groups who are addressing both social and environmental issues in their community and inspiring change for future generations.
2019 Canon Oceania Grants
More than 5000 votes for our 2019 finalists were submitted across the Oceania region and we're excited to announce the 2019 Oceania Grants winners!
Australia's four winning projects help disadvantaged women find work, promote STEM education and opportunities for children, protect imperilled species and conserve healthy ecosystems, and help community members better understand nutritious food.
WINNERS - $5,000 grant each ($4,000 worth of Canon products and $1,000 cash).
COMMUNITY: Fitted for Work is a not-for-profit organisation that helps women experiencing disadvantage find and keep work, providing employment services in NSW and VIC to those who have survived circumstances like domestic violence or homelessness.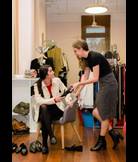 It applied for the Grant to develop a virtual experience that expands access to their outfitting services. The Grant will supply equipment for virtually fitting clients with work-appropriate clothes and accessories, while high-quality images and video will make it easier for clients to choose the pieces that are right for them. Fitted for Work reports that many women find work within 64 days of accessing their services.
Fitted for Work's Marketing and Communications Manager, Caitlin Mountford, shares: "We are so grateful to be the recipient of the Canon Oceania Grant this year in the Community category. Our Virtual Services support women experiencing disadvantage, across Australia, to overcome barriers to find and keep employment. Canon's support will help Fitted for Work deliver resume assistance, interview preparation and personal outfitting services to women from rural and regional areas, or with physical accessibility barriers, including health issues and caring responsibilities. Having access to new, quality equipment means our team won't need to worry about distorted sound or blurry imagery and can instead focus on connecting with and helping the women on the other end of the screen! We focus specifically on helping women gain employment not only because work provides financial security but also a sense of social connectedness, dignity and pride. We believe that when a woman is fitted for work, she is fitted for life."
ENVIRONMENT: Aussie Ark is a registered environmental organisation focused on protecting imperilled species and conserving healthy ecosystems. They operate NSW wildlife sanctuaries that protect native mammals, birds, reptiles and frogs.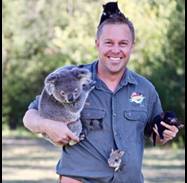 Because close monitoring and intervention are crucial for reintroducing and preserving these species, Aussie Ark have sought the Grant to create and expand their monitoring capabilities. Upgraded equipment will enable staff to keep tabs on the health of sanctuary wildlife and natural breeding from a distance — including zoom lenses for spotting joeys in pouches.
Aussie Ark's Curator, Liz Gabriel, shares: "Aussie Ark is thrilled to receive the Canon Oceania Grant and would like to thank Canon and everyone who voted for us. So much of our vital work relies on educating people about our beautiful and unique wildlife, and this amazing new equipment will ensure we can do this. Canon's donation is a wonderful gift as we rely solely on the generosity of the community to help ensure our threatened native wildlife has a long-term future. Thank you again Canon for supporting Aussie Ark and wildlife conservation."
EDUCATION: Elonera Montessori Robotics is a robotics team at a small independent school. They're passionate about promoting STEM education and opportunities, especially among groups with a history of underrepresentation or marginalisation.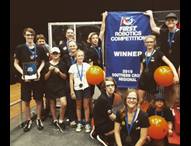 The team applied for the Grant to facilitate a series of free, hands-on robotics sessions for children and young adults who are refugees and/or living with disability. The Grant will provide cameras, projectors and printers to help participants get the most out of each session, including photographs and recordings that can act as tools for ongoing education.
Elonera Montessori School's Head, Sabine Adigun, shares: "Our Elonera Montessori Robotics students are so excited to be Canon Oceania Grant recipients this year in the Education category. Our high-school robotics team is really passionate about how STEM can help overcome barriers for disadvantaged groups. The Canon Grant will provide camera equipment, a projector and printer to help support community outreach activities delivering and recording robotics lessons for students with disabilities as well as running workshops for refugee families. We believe that robotics can offer students fun and engaging opportunities to feel connected, fostering a sense of belonging."
RUNNER UP - $1,000 grant (of Canon products)
ENVIRONMENT: Food is Free is a not-for-profit organisation offering the Ballarat community anonymous access to fresh vegetables and fruits, along with materials, seeds and education to help others grow their own food.

Food is Free applied for the Grant to support a plant identification system for its 40 garden beds, helping visitors and others in the community understand and address food security issues. The Grant would provide equipment for creating plant identification systems — both digital versions and weather-proof print versions. The ID systems aim to help community members better understand nutritious food and empower them to sustain their own gardens.
Food Is Free's Founder and Director, Lou Risdale, shares: "Food Is Free Inc. are utterly thrilled to be the 2019 recipient of the Runners Up prize in the Education category for the Canon Oceania Grant. A new Canon camera will equip us with the professional capability to take photos that really pop, of all of our plants grown at our Green Space, which we will turn into Plant ID signage for our garden beds to educate our visitors on growing tips, companion planting ideas, and recipes in our quest to eliminate food security issues in our town. Ballarat has many issues with access to nutritious homegrown food and our 40 volunteers work hard to fill our garden beds to specifically target those who are marginalised and at-risk in our community. We know education is the key to breaking these cycles, to give our visitors the knowledge to do it themselves, and empower them for greener living."