Meet Anthony - Digital Specialist, Website & Projects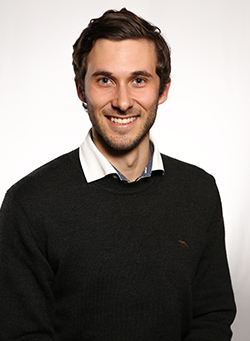 Fun fact
I am really passionate about music.
What motivated you to join Canon?
My experience as an intern through the UNSW Co-op program meant I had worked in CCI for 6 months. I met a lot of great people and really loved working here. It was a no brainer.
What do you enjoy most about your role?
My team – they are awesome.
What surprised you the most about working at Canon?
How much we do for our consumers. People work so hard to make sure they are always delivering amazing experiences.
Why would you recommend Canon as a workplace to your family and friends?
To me, the people you work with can make or break a job. I can confidently say that I haven't experienced that anywhere else that I have worked.
What has been the highlight for you, while working at Canon?
Spending the week at Lady Elliot Island. Seeing engaged consumers loving our brand and being so appreciative of what we were doing for them. I met a lot of interesting people and learned so much.
Image credit: Emma Desira