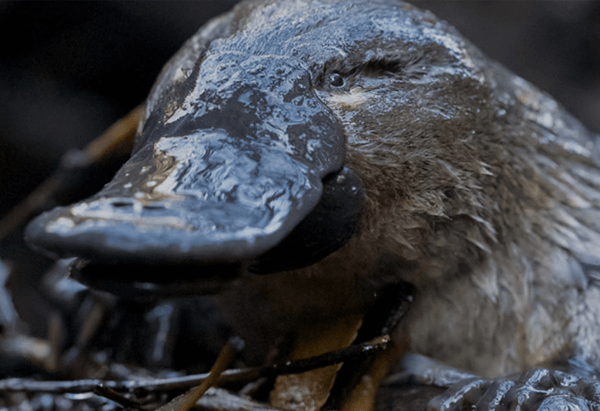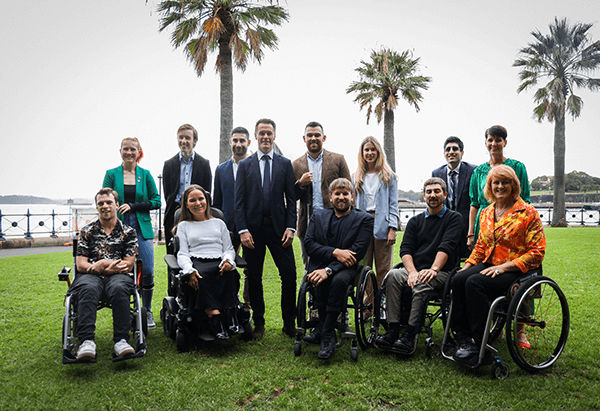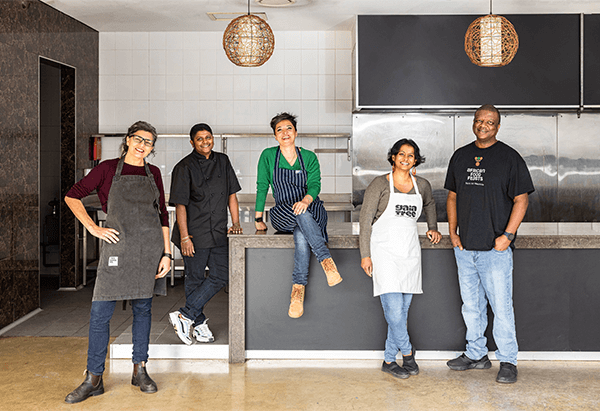 Image (L-R): Hobart Rivulet Platypus, Cerebral Palsy Alliance, FoodLab Sydney
Sydney, AUSTRALIA – 11 September 2023: Canon Oceania today announced the winners of the 2023 Canon Oceania Grants Program, recognising three Australian organisations that are making a positive impact in their local communities.
Since the inception of its Grants program 17 years ago and guided by its Kyosei philosophy of living and working together for the common good, Canon has supported more than 100 community organisations and schools, providing more than $500,000 in monetary and product support.
In celebration of Canon's 50th year in Australia, the Grants program increased the Grant pool this year to $50,000 across the Oceania region.
The program awards each grant recipient with $5,000 worth of cash and Canon products ($2,500 cash and $2,500 in Canon product), ranging from cameras and lenses to printers and other accessories. In addition to the three category winners across Education, Community, and Environment, Canon also recognises an overall winner to receive both a grant and Content Development Package valued at $10,000.
These funds will support the projects by enabling the organisations to continue expanding the work in their respective fields.
"This year's Grants program is the biggest it has ever been, as we celebrate 50 years of Canon in Oceania. The winners announced today are amongst the many incredible organisations that continue to make a difference in their local communities. The spirit behind the work being done is why Canon's Grants program has gone from strength to strength over the past 17 years. We share in the recipients' celebrations, and it's our hope the Grants will bolster the impact these projects have on their local communities."

Kotaro Fukushima, Managing Director, Canon Oceania
Introducing the 2023 Canon Oceania Grant Winners
Australian winners 2023: $5,000 (made up of $2,500 cash and Canon product up to $2,500RRP)*
The Overall Grant (Content Development Package), valued at $10,000, will be awarded to the category Grant recipient who received the highest total amount of votes for their entry.
Environment and Overall Winner: Hobart Rivulet Platypus
Hobart Rivulet Platypus is dedicated to protecting and preserving the endangered platypus population in Hobart's urban waterways. The non-profit organisation employs a multifaceted approach to raising awareness and inspiring change in the local community, including creative and engaging social media campaigns, public art installations, and community information sessions. Through its debut film, The Platypus Guardian, the organisation made great strides in galvanising the community and the local government into taking greater action to protect urban platypuses. Canon products will be instrumental in documenting the intimate story of two nesting burrows, providing another rare glimpse into the secret world of platypuses in the follow-up documentary, Becoming Platypus, set to be released in 2024.
Pete Walsh, Founder of Hobart Rivulet Platypus said, "Our journey to conserve and celebrate Hobart's urban platypus population has been, and remains a passionate one. From sharing the daily life of the 'animal of all time' across social media, through to our involvement with 'The Platypus Guardian' documentary, the transformative power of storytelling is at the heart of our work.
"Whether with community or government, meaningful engagement often leads to meaningful change. Photography and film making make furthering our cause possible.
"Being awarded this Grant from Canon enables us to complete work on 'Becoming Platypus', a short film that picks up where 'The Platypus Guardian' left off. Set to be released in 2024, it tells the intimate and contrasting story of two adult female platypuses and the challenges their puggle offspring face.
"We hope that once released, 'Becoming Platypus' will play an important role in platypus education programs around Australia. We are grateful to the community and Canon Oceania for this honor. Together with our monotreme friends, we say thank you!"
Community: FoodLab Sydney
FoodLab Sydney is a non-profit kitchen incubator with a difference. The organisation supports food entrepreneurs from disadvantaged backgrounds, such as refugees, migrants, women who've been displaced, and First Nations people, by giving them the tools, resources and skills needed to grow their food businesses. With a newly donated commercial kitchen in Strathfield, Sydney, FoodLab's vision is to create a shared commercial kitchen space that's affordable, safe, and secure for participants to scale their food businesses. The addition of a Canon printer and camera will help the organisation provide the best tools for entrepreneurial learning and capture the vibrancy and diversity of the FoodLab kitchen.
Jamie Loveday, Managing Director at FoodLab Sydney, said, "FoodLab is an organisation that tells a new story – empowerment, economic independence and hope through food. We're in the process of building a new kitchen, so winning this grant will alleviate some of the pressures from the perspective of resources.
"This Grant will provide incredible impact – it will give our entrepreneurs a voice to tell their own stories in unique ways and give them the confidence to take their businesses to the next level. We are beside ourselves to learn that our community truly believes in us and the work we do. And for that we are so thankful!"
Education: Cerebral Palsy Alliance
The Cerebral Palsy Alliance is committed to creating a world of opportunity for people with cerebral palsy and related conditions, empowering them with the resources, tools, and skills they need to become leaders and advocates for their community. Through its CPActive Academy program, the non-profit organisation provides young people with cerebral palsy the opportunity to develop important skills like public speaking, advocacy, media training, and networking. The organisation will now be able to better equip its CP Champions with high-quality cameras to capture the spirit of the CPActive Academy program and amplify the voices of the next generation of leaders with disabilities.
Teigan Butchers, Advocacy Program & Innovation Manager at Cerebral Palsy Alliance, said, "We are thrilled to be announced as the winner of Canon's Education Grant. This Grant will assist us to empower our CPActive Young Changemakers to amplify their voices, share their stories, and advocate for positive change. Additionally, the amazing camera provided by Canon will enable us to capture and share the journey of our young changemakers as they shape a brighter future for themselves and their community."
New Zealand winners 2023: $5,000 grant ($2,500 in cash, $2,500 in Canon products)*
The Overall Grant (Content Development Package), valued at $10,000, will be awarded to the category Grant recipient who received the highest total amount of votes for their entry.
 • Community and Overall winner: Love Soup
 • Environment: Sustainable Ocean Society
 • Education: Pukekohe High School
*All grant amounts are paid in local currency, i.e., AUD for the Australian grants and NZD for New Zealand grants.
For more information about Canon Oceania's Grants Program, please visit:
Australia: https://www.canon.com.au/about-canon/community/grants
New Zealand: https://www.canon.co.nz/about-canon/community/grants