Solution
If the printed paper has smudge marks, clean the fixing roller using the following procedure.
3. From the [Options] menu, select [Utility] ⋗ [Cleaning 1].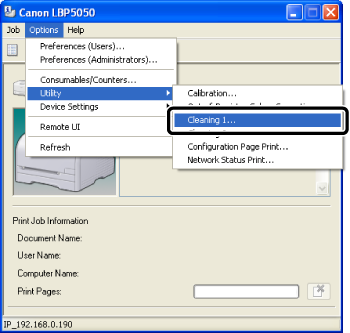 4. Click [OK].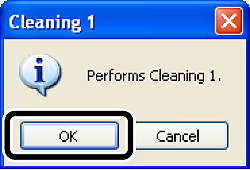 The message ⋖Cleaning⋗ appears in the Printer Status Window, and the printer starts cleaning the fixing roller.
When the paper is output, and the message is cleared, the cleaning is completed.
Caution
Cleaning takes approximately 80 seconds.
The cleaning process cannot be canceled. Please wait until it is completed.